Since there are more and more wood filaments on the market, i just wanted to be courageous and finally process and test it myself. Kindly, eSun provided me with a 500g Wood PLA role (Amazon Link)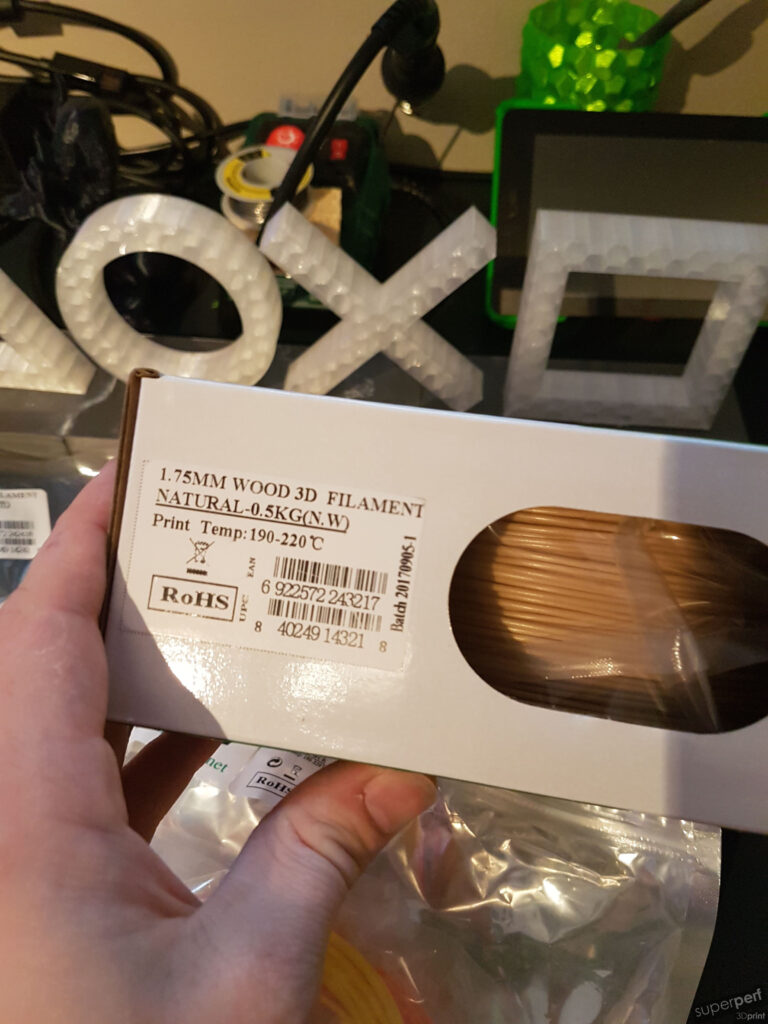 The filament comes in an airtight vacuum package. All important printing information is attached as a sticker on the box and also on the spool. The diameter of the filament is largely consistent without major deviations, but not in the mentioned 1.75mm but in my role rather in the lower range at 1.70mm. Not tragic, since it is largely consistent, which in my opinion is more important than the diameter itself (if it meets the tolerances)
The First Print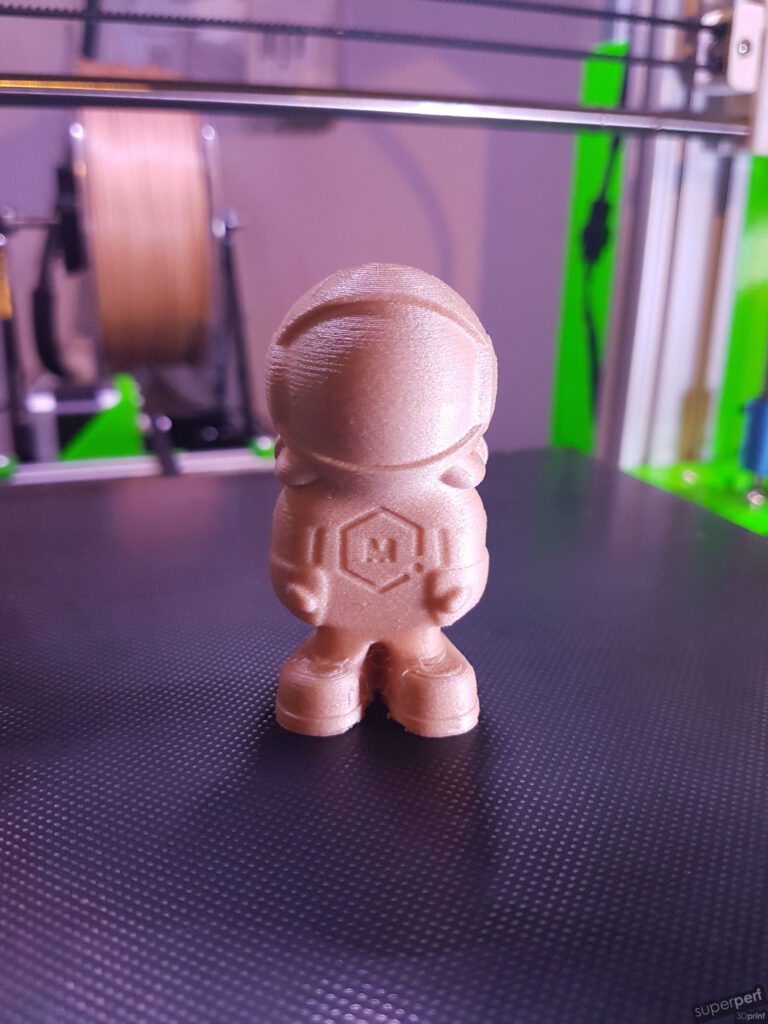 Of course, the first print was again a printed Matterhackers Phil a Ment at a height of 6cm (60% scaling). Thingiverse: 2557603
For the first time Holzfilament I managed the pressure really well. I simply let my 0.4mm Nozzle into the test, though many write that you'd better take a Nozzle size bigger.
Now its Time for some real Print
After the first pressure to the fullest contentment, I ventured on a somewhat longer Overnight project ran. For months I was smiling at the Ocarina model from Thingiverse (Link) Downloaded, clipped, hunted on the printer.
Good Night 🙂
The Morning after…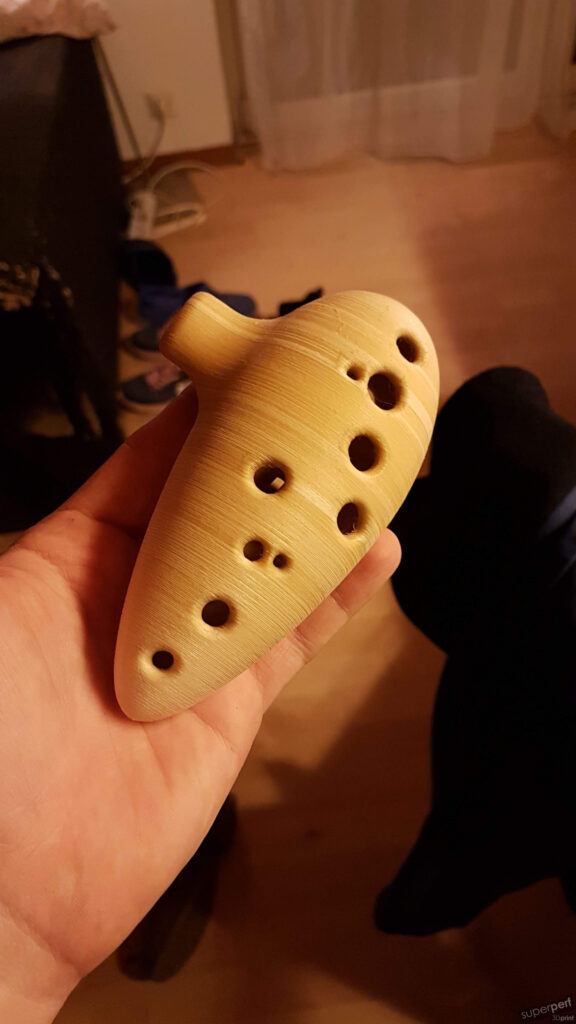 The result really surprised me. There was a small stringing party inside the Ocarina, but the rest was really clean printed.
After wood filament should be very good to work on, I decided to edit the whole still 240er sandpaper. Once dry and then wet over it again. The effort can really be seen afterwards. Shortly while a stand for the nice part printed and off we went to the photo shoot
Finished Ocarina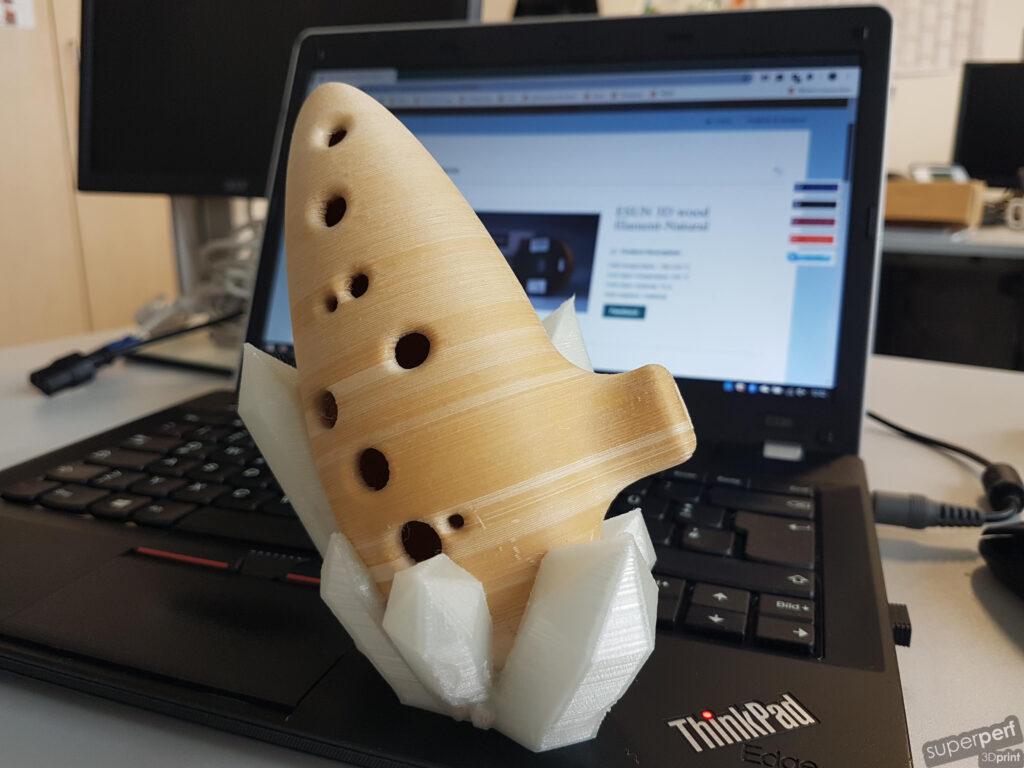 Theres something left..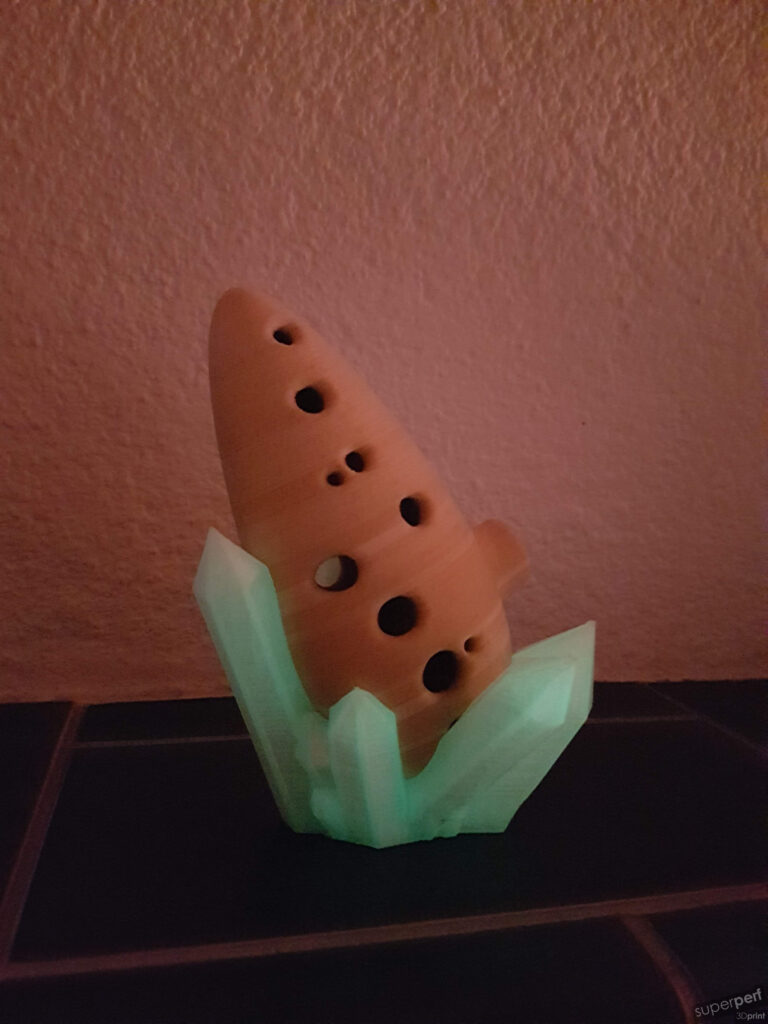 Of course, since the Glow in the Dark Filament base (Extrudr GlowEx PETG) is printed on the base, it does not glow in the dark: D and that, depending on the exposure of the material, not very little.
Conclusion
For my first wood filament touch, the whole thing really felt like butter. I had absolutely no problems or blockages of Nozzle recorded. Except for the somewhat small filament diameter, I can definitely recommend the product. Unfortunately, I would still have known how high the wood content in this filament, which can certainly bring about the manufacturer in experience

Many thanks to eSun for providing the filament